Personally, I haven't taken any new resolution in January, but keep going with previous ones. One of these is to go deeper in my meditation journey. And it's not easy to do: like everyone else in this busy live, finding 10-20 minutes for my meditation is a daily fight. But I won't give up and try to do it daily and to make no drama when I miss a day. Meditation came very late in my yoga journey, I was quite reluctant and was afraid of not thinking for a moment – would I become stupid if I am not thinking? – I love thinking, planning… By practicing more yoga I have started to understand more what meditation is, at least I am not afraid of not thinking because I have realised this is not about not thinking but to create space between thoughts (often spiralling useless thoughts). At least this is where I am in my actual journey. What about yours? Have you ever tried (but not only once)?
For those who would like to have a go, I will go against one of my favourite teachers who says you can teach medit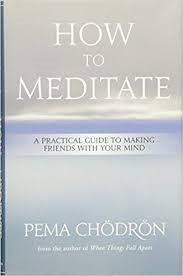 ation, because, even if I understand what he means, I think a little help and guidance is always good to take. So I would like to recommend an excellent book: "How to meditate" by Pema Chödrön. This a brilliant book, a simple and practical guide to start (or continue) meditation. From the good position, techniques, to the obstacles like thoughts and emotions. This book is very clear and simple, it also brings some comfort and releases some guilt we can experience as we practice meditation.
For the sceptical ones and who prefer reading novels, I highly recommend a very short novel, which I read 3 years ago.
So I just remember I just loved it!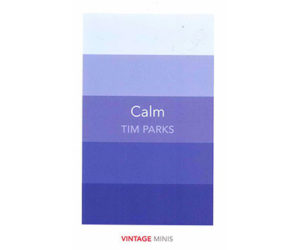 "Calm" by Tim Parks (Vintage Minis). When someone who never does or thinks of meditation, went to a Vipassana Meditation retreat. Here there's the back cover: "How can one lead such a life without running into an ulcer or two? How do we find calm in our frantic world? Tim Parks – lifelong sceptic of all things spiritual – finds himself on a Buddhist meditation retreat trying to answer this very question. With brutal honesty and dry wit, he recounts his journey from disbelief to something approaching inner peace and tackles one of the great mysteries of our time – how to survive in this modern age."
Please share what you think of these books, I would love to hear from you.